Hello you! 👋
I'm a tech professional trying to figure life out holistically. What I do end up figuring out, I try to share
In terms of experience, I have tasted and sometimes dived deep into all data stages. From Software Development, Admin, Data Engineering, Business Intelligence to Data Science for Product, Clients to Customers; from FAANG to Startups. Happy to talk about the differences!
"The world is one big data problem, and if truly loving data is wrong, I don't want to be right."
As a skilled and experienced professional in the Data world, I know how much hard work and careful thought it takes to design a system & derive valuable insights for a successful business. This site is my way of documenting everything I've done, everything I've learned and how I see myself developing in the future. If you'd like to learn more about me, browse through the site. If you see something you like, or you want to discuss what I can do for you, feel free to drop me a line.
Artificial Intelligence (AI) and Machine Learning (ML) on large datasets (Big Data) using cloud platforms.
Preston Lander, AI Product Lead at Meta
Dipendu was a developer on my project team. His positive energy, creativity, and determination was a difference maker for team morale and our output as a whole. Loved having Dipendu on board and can highly recommend him.
Sriram, AI Head at Deloitte
It was a pleasure working with you Dipendu. Amazing attitude that you have. Always admired your positive mindset and enthu to learn new stuff. Attention to details and a Go-getter. Would love to work with you again anytime. All the very best.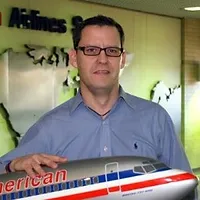 Pat Murray, Director at American Airlines
Dipendu came to American Airlines with the perfect energy and skillset we needed to help us launch our business intelligence initiatives. During his tenure, working essentially on his own with very little direction, he was able to dig deep into understanding our needs & developed tools to help us better understand our Mechanic training qualification status. He immediately became part of our family. It was sad to see him go and hope we are able to bring him back someday.
Pat has been a great mentor of mine. He's now assisting with his wife's pie shop and heading to the mountains!
Senior Delivery Solutions Architect
Serving as the Databricks technical advisors to improve customer's value, and offer advice, in turn, analyzing some of the most complex distributed processing systems and customers' challenges. Also helping sales, product, engineering, developer, support, and marketing teams to improve and promote its products.
Senior Consultant / Sr. Financial Data Scientist
Client: Wells Fargo Retail and Wholesale Banking
Oversaw inventory financing for data modeling & credit analysis using financial statements, sub-ledgers & indicative data
Enabled Financial Transformation for Federal Regulatory risk compliance
Led MDM team of 8+ practitioner; accomplished 47 hypothesis analysis, 17 match rule improvements & 65 data enhancement models to potentially reducing data steward manual effort by 70%, and data quality improvement for ~12 million parties
Firm Eminence / Practice Development:
Led a team of 4 US practitioners to develop AI algorithm for Image feature extraction using Convolutional Neural Network for Kohl's
Authored Deloitte white papers on topics – "AI/ML-Driven Financial Use cases" and "Machine Learning for Deloitte Practitioner"
Designed and implemented Employee performance prediction and management statistical model to support employees facing health & work challenges
Built Capital Finance Eminence for new hires into the Financial Services Industry
Designed NEWS Platform for PPMDs to target changing businesses and clients (using AI on various NEWS sources and Deloitte's Offerings)
Implemented attributes relationship to identify the source of various outliers in the financial industry fluctuations
* Received 2 Applause awards and 1 promotion
Data Visualization Specialist
Strategic analysis & visualization to resolve complex business needs, working directly with the Technical Operations Director
Forecasting needed courses with Instructors, crew qualifications & finding the best maintenance station
Designed data architecture models, automated data refresh in Alteryx and Tableau server
Generated Alteryx and Tableau automated interactive visualizations for crew chiefs, supervisors, senior executives including senior managers, directors, and VP
Built models using Statistical techniques like Bayesian HMM and Machine Learning classification models like XGBoost, SVM, and RandomForest
Immersive Data Science Intern program involving Data Manipulation & Visualization, Web Scraping, Machine Learning Models, SQL on Teradata, GIT, Unix & HDFS Commands, NoSQL – MongoDB, Hadoop
Setup storage and data analysis tools in Amazon Web Services cloud computing infrastructure
Graduate Teaching Assistan
Educated students on Data Management(MIS 6326), Transaction Management, SQL, MS Access, Relational DB models, Entity Relation Diagram, Normalization
Assisted professor in course planning, constructing tests and proctoring exams, grading assignments, and conducting lab sessions
Mentored students by preparing course material, answering course-related questions, and motivate them in a creative direction
Built a tool to automate paper grading- Got Appreciation from many Professors and JSOM
Operational Analyst Intern
Generated KPI predictions in base periods by applying predictive analytics on combined data from Teradata, weather patterns, itineraries, Federal Aviation Administration, & location tracking system (Tools: R, Alteryx, Tableau, Excel)
Analyzed flight records to detect operational anomaly at station level; Accuracy testing of 5 million $ forecasting investment
Automated several visualizations used for monthly meetings with upper management including VP and SWA directors​
Software Developer (Salesforce) & Data Scientist for Clients
Generated $20+ million profit by enabling client to target the customers that are highly likely to attrite using R
Utilized K-means clustering to discover peers and applied Student's T-test to check the significance of various metrics decline​​
Provided visibility into product attributes that impact the customer buying behavior using Lasso regression model
Used cross-validation technique to identify the best value for regularization parameter and obtained rmse of 0.14​
Led a team of 5 to perform analysis on the learning behavior and built SFDC rule engine for student acceptance criteria
Identified underperforming metrics to improve profitability based on student behavior for services department

Performed end-to-end requirement analysis and worked extensively in development of a credential management application
Designed and implemented Salesforce security including Single Sign-On, Two Factor Authentication, Profiles and Roles
Identified issues and presented recommendations to mitigate any inadvertent risks
Analyzed million of existing customers data to explore electricity consumption which resulted in generating valued insight for higher level management​
Master of Science,
Business Analytics
Specialization – Data Science
Recognition:
Lars Magnus Ericsson
Scholarship
Bachelor of Science,
Electrical and Electronics
Engineering

National Institute of Technology Calicut
Recognition:
Won the wireless racing robot competition at Tathva
Amongst top 0.5 percent of over 1,100,000 applicants in the All India Engineering Entrance Exam (AIEEE).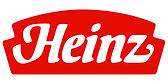 SnowPro Core Certified (Snowflake)
Microsoft Azure Certified
Tableau Desktop Qualified Associate (Candidate ID: 1001566)
AWS Certified Developer – Associate (ID: BXP6VMHKL1V4Q433)
Dell EMC Certified Data Science Associate (EMCDSA)

Google Analytics Certified

Data Science Specialization from Massachusetts Institute of Technology
Salesforce Certified Developer (DEV401)
Don't hesitate to connect!